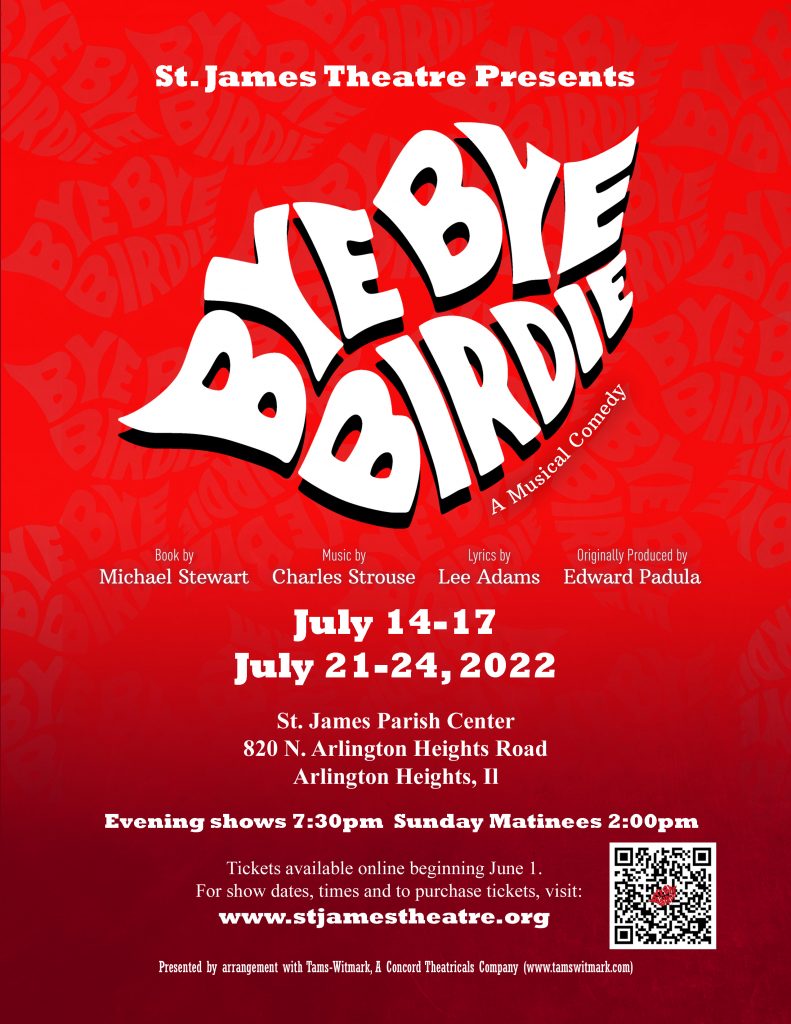 St. James Theatre Family and Friends,
We're excited to announce auditions for this year's musical, Bye Bye Birdie! Auditions will be held April 20th and 21st, from 6-9pm in the St James Parish Center (820 N Arlington Hts Rd, Arlington Hts, IL 60004).
Show Dates: July 14-17, 21-24. All shows are at 7:30pm except for Sunday matinees at 2:00pm. Rehearsals will be Sundays through Thursdays. You will not be required at every rehearsal.
What You Need to Know: We encourage everyone ages 7-90+ to audition. Our company has been proud to put on fun, family-friendly musicals since 1970. We try to double cast as many roles as possible and encourage people of all backgrounds to audition!
The Process: Please bring a headshot, your own music and be prepared to sing 16-32 memorized bars with piano accompaniment. Your song does not need to be from the show but choose something that shows your personality and range and showcases the best features of you! No monologue is needed. Bring comfy shoes and clothes you can move in for the dance portion. We'll teach you a quick dance combo.
Signup: We've created a Signup Genius HERE where you can choose your time slot. We strongly encourage you to sign up ahead of time but walk-ins are allowed. You'll receive an email afterwards with a link to a form to add your personal information
Video Auditions: While we want to see all your smiling faces in person, we understand not all of you are able to attend in person. If you need to submit a video audition, please email us at producer@stjamestheatre.org and we'll send you a personal secure link.
Callbacks: Callbacks will be Saturday, April 23rd, starting at 9am. Not everyone will be called back. Just because you're not called back does not mean you're not being cast or didn't get the part you wanted.
Casting: We will be posting the cast list on the St. James Theatre Facebook page on Sunday, April 24th. Rehearsals will begin that week.
Please don't hesitate to reach out with any questions and we look forward to seeing all of you!
Jack and the rest of the Bye Bye Birdie Production Team
WELCOME
Saint James Theatre is a ministry focused on fostering community. We pride ourselves on including entire families in our ministry and welcome everyone from age 7 to 90+ to auditions or help in some capacity. We offer a unique opportunity for children, teens, adults, and seniors to all work together toward a common goal. Year after year we have 3 generations of several families involved in some capacity. We are dedicated to providing quality community theatre and we bring a professional quality and expertise to our shows.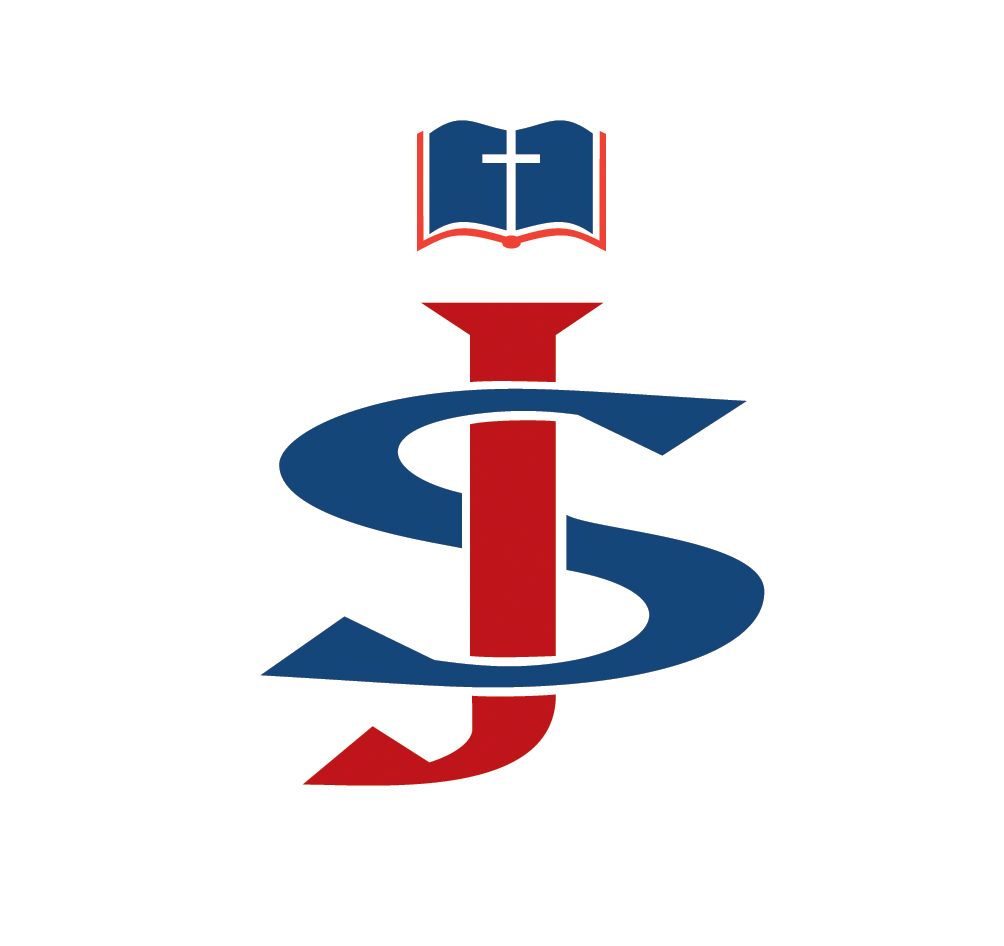 St. James Theatre
820 N. Arlington Heights Road
Arlington Heights, IL 60004